Plumbing Folly Beach
The Best Plumbing Services in Folly Beach
Are you looking for the best plumber in Folly Beach, SC? When the business owners and homeowners of Folly Beach need high-quality plumbing services, they turn to the pros at Preferred Home Services every time. Our customers are dedicated to our services, and we're dedicated to them.
At Preferred Home Services, we employ only the most skilled technicians who are all licensed and certified, kind and courteous. We get the job done right the first time .
Here are the top reasons to choose Preferred Home Services for your next plumbing project:
A 100% satisfaction guarantee on all plumbing work, water heater units, garbage disposals, water filtration system units, and other equipment
Flat-rate, up-front pricing that charges you for only what you need accomplished
Advanced technology on all equipment and products
Highly-skilled, TRANE-certified technicians
Extended services hours — we're available day and night, 24/7!
A comprehensive list of services to meet all your needs.
Preferred Home Services is proud to have an A+ rating with the Better Business Bureau. We have also been widely reviewed by past and current customers.
What Can an Expert Plumber in Folly Beach Do for You?
Whether you're looking for routine drain cleaning, water heater installation , repairs to your water filtration system, or hydro jetting, we're the man for the job! Not only do we have the best technicians in the industry, but we're also well-equipped with an arsenal of sewer repair equipment for any job. We have cutting tools, motorized rooters, specialized snake devices, drain machines, augers, and more.
Check out a full list of our plumbing services below:
Water Heater Installation
Drain Cleaning
Garbage Disposal Repair
Sewer Repair
Clog Repair
Hydro Jetting
Camera Assisted Pipe Inspection
Leak Detection and Repair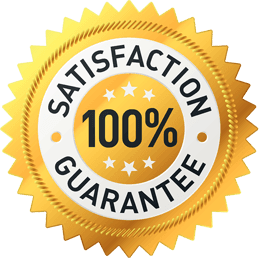 Need a Plumber in Folly Beach? Go Preferred!
If you require the services of a highly-skilled and reputable plumber in the Folly Beach, SC area, please get in touch with us at Preferred Home Services! We'd love to help you with plumbing repairs, installation, or regular maintenance.
To learn more about our plumbing services or to get a quote on your plumbing project, contact us today!