Goose Creek Plumber
We Have the Best Plumbers in Goose Creek!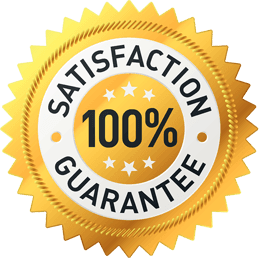 At Preferred Home Services, we have over 30 years of experience providing quality plumbing services to the local area. We're here to provide you with solutions to any plumbing problem you encounter. No problem is too big or too small—we can take care of them all!
Whether it's a plumbing emergency or a leaky faucet, you can call us 24 hours a day, seven days a week! We'll fix it!
Our staff of licensed, certified technicians will expertly analyze your plumbing issues quickly and efficiently. We'll get it right the first time, guaranteed. We're your local source in Goose Creek for quality plumbing services .
Call us for all of your heating, cooling, and plumbing needs. At Preferred Home Services, we offer you more than 'just a plumber'. You'll also get:
A satisfaction guarantee: We always guarantee our work. Our job isn't done until you're happy. That's why we offer you a 100% satisfaction guarantee on every job.
Extended service hours: We're always here for you, 24 hours a day, 7 days a week. Give us a call any time of day or night, holidays, too!
Friendly, courteous technicians: Our technicians will always provide you with exceptional service.
Financing and flat-rate pricing: With us, you'll never be surprised by the price. We'll provide you with a flat rate price up front and we offer simple financing choices.
Five-star reviews: Take a look at what our customers have to say. We're number one in the area.
Advanced technology: Our expert techs are always learning. We stay up-to-date on the latest technology, such as trenchless sewer repair.
We Have the Plumbing Services You Can Depend On!
Call Preferred Home Services for your residential plumbing and drain cleaning needs. If you're in need of a professional plumber who delivers quick, efficient service day or night, call us today!
Our professional services include:
Leak Detection and Repair
Clog Repair
Drain Cleaning
Kitchen Sinks
Faucets
Water Softeners
Toilets
Sewer Lines
Water Heaters
Tankless Water Heaters
Garbage Disposals
Water Filtration Systems
For a professional plumber in the Goose Creek area, call Preferred Home Services! We can take care of the problem, no matter how big or small.