Furnace Repair Johns Island
Need A New Furnace in Johns Island? Call Us Today!
Winter time in Johns Island can bring a terrible chill to your home space. During cold weather, it's important that you have the best heating service possible and you can only get that from Preferred Home Services . Serving Johns Island residents, Preferred Home Services specializes in exceptional heating repair and installation services. There's no doubt about it; we're the best in the business! Whether you need a new furnace in Johns Island or you need a simple heat pump repair, we can fix the issue in no time. See below for some reasons to choose us: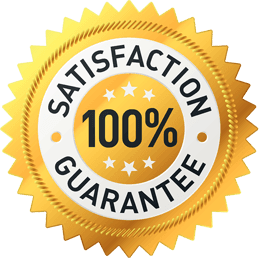 30 Years of Industry Experience
100% Customer Satisfaction Guarantee!
Customer Focused Values
Experienced and NATE-Certified Technicians
Up Front Pricing and Written Guarantees for All Work
Our Bright Green Trucks Provide a Sense of Security
FREE Estimates on New Equipment
And Many More!
Experience Top-Notch Furnace Repair in Johns Island
A furnace needs to be maintained in order to keep your home safe. Keep up with all of your furnace repairs by calling Preferred Home Services. Our trained
technicians will give you quick and courteous service that you'll love. Your home should be as warm as possible and we plan to give you that luxury through our great customer service. Heating maintenance is one of our specialties and we strive to be the best in our field. You really can't go wrong when you go with Preferred Home Services. From installation to furnace repair in Johns Island, we've worked hard to be the best company out there! Some other services we offer include:
Forced Air Heating Service
Heat Pump Installation
Heat Pump Repair
And Many More!
We Have the Heat Pumps Johns Island Homeowners Can Depend On
Cold weather makes your home uncomfortable and can ruin your day. When you use a heat pump in Johns Island, you're making the choice to have a more comfortable home. Multi-use and energy efficient, heat pumps really make your Johns Island home a comfort paradise. Preferred Home Services will give you the heat pump systems you can trust. When you work with Preferred Home Services, you're working with the best. So don't hesitate! Call us and schedule your heating appointment today!