West Ashley Plumber
The Benefits of Working With Preferred Home Services
At Preferred Home Services, we're proud to be one of the leading plumbing companies serving West Ashley, SC. There's so many reasons to hire us for your plumbing needs!
First of all, we've been reviewed numerous times by the clients and customers that we've worked with. And at the end of the day, we're proud to say that our reviews are fantastic. Not only are we rated number 1 overall, but we also have an A+ rating according to the BBB (Better Business Bureau). To us, having our plumbing clients be satisfied and happy with our work equals success.
Next, we've been around the block. Preferred Home Services has been in operation for over 30 years. And finally, we work hard to provide the best service we can. It's our work, and we want to be proud of it.
Here's why you should hire us: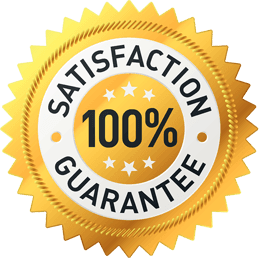 We provide a 100% satisfaction guarantee on all of our services and products.
Our technicians are courteous, experienced, and highly skilled.
Our services are available 24 hours a day, 7 days a week -- so we're here when you need us most!
Our technology and equipment is state-of-the-art.
We've been completely screened and approved by HomeAdvisor.
Services for Drain Cleaning and Water Heaters in West Ashley, SC
Everyone ends up needing a plumber every once in awhile. And when you call a plumber, you naturally want to know that it's someone you can rely on.
Preferred Home Services offers high-quality plumbing for all types of situations. Check out a full list of the services that we offer:
Sewer Repair
Leak Detection and Repair
Drain Cleaning
Hydro Jetting
Clog Repair
Camera Assisted Pipe Inspection
Looking for a Plumber in West Ashley, SC?
From drain cleaner and water heater services to improvements to your water filtration system and water heater installation, we do it all! No matter what plumbing services you're in need of, we'd love to be able to help. And to get $10 off your overall bill, schedule your service appointment online.
And remember: We have 24/7 service available, so we'll be here even when you're experiencing an emergency.
Contact us today!